MCFC STATEMENT ON RPO
MCFC STATEMENT ON RPO On Thursday, April 28th Winnipeg City Council upheld the motion to remove exotics from the Responsible Pet Ownership By-law Review. This motion was first introduced on April 11th at the Standing Committee and also passed the Executive Policy Committee on April 20th. This resolution means that Winnipeg Animal Services will no longer be working on recommendations regarding exotics.
From August 2021 to March 2022 MCFC actively campaigned against the proposed list of ideas published by Winnipeg Animal Services in March. Some of which included:
• Sweeping bans of almost all pet bird species
• Introduction of an allowed-only species pet list
• Low ownership limits that would effectively eliminate breeding and aviaries
• Ban on the rehoming grandfathered exotic animal species in Winnipeg
The supposed justification for the species bans was that it is not possible to provide adequate care and quality of life for any exotic pet, and that low limits of "allowed" species were needed to address and prevent hoarding.
MCFC has always acknowledged that there is room for improvement with the existing by-laws for exotics. Since August 2021, MCFC worked hard on developing recommendations that would better reflect the values and needs of owners and their animals. This included recommending to Winnipeg Animal Services and councillors:
• Species ownership limits that factored in the needs of typical parrot owners, most aviarists, and small to medium scale breeders
• The need to create an Excess Animal Permit process for owners with large aviaries and medium to large breeding programs
• The need for vet exemptions for any banned exotic species • Allow the rehoming of grandfathered pets in Winnipeg
• requirements, clean living environment, and minimum number of perches, and enrichment items
• Minimum cage sizes as guidelines regarding Excess Animal Permits and site visit assessments
Hoarding is a rare but unfortunate occurrence and MCFC's goal was to ensure that the majority of good bird owners would not be overly impacted by the by-law recommendations. MCFC was steadfastly against the introduction of an approved-only species list and species bans for birds. It was never clearly demonstrated what the criteria was for choosing species to ban, the scope of the problem needing to be addressed in Winnipeg, and how the bans would actually affect change. Banning bird species remains highly subjective even with the development of guidance criteria.
The efforts by animal right groups Zoocheck, Animal Justice, and World Animal Protection to end exotic pet ownership and lobby for an approved-only species list was unreasonable and ultimately undermined the whole by-law review from MCFC's perspective. MCFC and other stakeholders had to put an immense amount of effort into lobbying against this messaging, which significantly reduced our ability to support finding solutions to specific issues affecting the exotics community in Winnipeg. In addition, a lack of transparency and messaging from certain parties involved as to what they were lobbying for left MCFC and many others in the dark. This is why MCFC ultimately supported the motion to end the exotics by-law review. There was a great deal of distrust in the process.
MCFC anticipates that the by-law review for exotics will be restarted sometime in the next election cycle. It is MCFC's hope that a future by-law review regarding exotics will have more focused goals for addressing problems relevant to Winnipeg and have reasonable expectations regarding species bans and limits. MCFC would like to see a positive outcome achieved during the next by-law review. An outcome that will provide animal welfare groups and Winnipeg Animal Services with a better means of addressing unfortunate cases of hoarding and neglect whilst respecting the values of exotic pet owners and industry.

FUTURE MEETINGS
Golden Rule Seniors has folded so we are no longer able to rent that room. However, we have secured a new meeting location at 366 Oakwood Ave., Grace Bible Church. Tables and chairs will be available. It's smaller than our previous room at Fort Rouge Leisure Centre but should still be sufficient depending on how many members attend the meetings. There is parking on the street and Safeway has agreed to allow us to park in their lot along the Osborne St. side; just not near the entrance to the store. It is also close to the Osborne bus stop. We were able to negotiate the rental fee from $40/hr to $25 per evening so the price is within our budget. Tuesday evenings were available so the 2nd Tuesday of the month has been booked, from 7 pm to 9 pm, beginning April 12, 2022, excluding the months we don't meet.
Effective December 2021, Morning Bird Products has had to discontinue/suspend production and sale of ALL pharmaceutical products. This includes: Enrotex, Amoxitex, Tetratex, Iverlux, Worm Away, Cocci-Care, Ronex, and Ronex Extra Strength. The halt is due to state governmental regulatory issues. Morning Bird is working hard to bring these products back into production however cannot estimate when this will happen. These products are not only popular at All Things Feathered but provided lifesaving options for those unable to bring their birds to an avian specialist for treatment. This news comes as a complete shock to us and we hope we can do our best to help all bird owners with healthcare supplements for their birds in the meantime.

That being said… Prior to this announcement, All Things Feathered stocked up on all Supplements, Bird Medications and Parasite Treatments. We wanted to take this moment to advise our loyal Manitoba Canary and Finch Club members of the product struggles before announcing to the general public. If you are looking to upgrade your First Aid Box with Broad spectrum antibiotics, parasitic treatments or other items… Please head over to the website and order as soon as possible, supplies will go fast once we make this information public. When we are sold out of pharmaceuticals we WILL NOT be able to get more in. This change to our product line is heartbreaking but we will continue to network fellow birders and do our best to bring you GREAT quality Bird Products!

www.allthingsfeathered.ca/shop
Thank you for your Continued Support!
All Things Feathered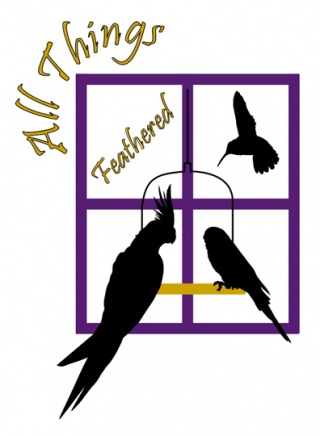 CHRISTMAS DINNER

Our annual CHRISTMAS DINNER was a tremendous success. It was held at the Olive Garden. It was so nice to touch base with members and friends.
To view balance of images from the Christmas dinner please follow the link below.
MCFC - CHRISTMAS 2021 (manitobacanaryfinchclub.com)

The Manitoba Canary & Finch Club (MCFC) was founded in February 1991. Our first meeting took place later that month with a total of 9 perspective members. The idea for the club was discussed and a name was chosen. Since the initial meeting the club has grown to over 60 members.
The MCFC is very unique in that we do not have, nor do we promote, bird shows. We are a strictly non competitive organization. We hold a yearly display of our birds in order to promote interest in our club and aviculture in general.
Club members volunteer for positions. We have never had formal elections or rules of order. We are in it for the fun and camaraderie and to help one another.
We meet once a month including 2 supper meetings per year. Our regular meetings include guest speakers, videos and presentations by the members. We also participate in projects such as making nests out of coconuts and making mineral blocks and breeding boxes. The occasional field trip rounds out our fun filled itinerary.
​
During the summer months we forego our regular meetings with 2 BBQs hosted by members of the club.
RESPONSIBLE PET OWNERSHIP BY-LAW UPDATE
We have some good news to report. Winnipeg Animal Services will not be making bylaw recommendations pertaining to birds and other specialty pets at the City Council meeting in December. Instead, they will be asking for a significant extension of time to continue working with local stakeholder groups in the development of future recommendations. We support this move, as it means that this complex issue will not be rushed and there will be more time given to addressing the concerns of Winnipeg's avian community. Thank you for your involvement and support with opposing the proposed RPO bylaw.
WITH REGARDS TO COVID19 AND HOW IT WILL AFFECT US AND FUTURE SCHEDULING. WE WILL CONTINUE TO MONITOR THE SITUATION AS IT EVOLVES AND WE WILL NOTIFY MEMBERSHIP IF THERE IS ANY CHANGE IN PLANS, HERE, AND ON OUR FACEBOOK PAGE (LINK BELOW).

The Manitoba Canary and Finch Club (MCFC) was formed in February of 1991 in order to promote the interest in, and advancement of, aviculture, specifically that of canaries and finches.
The MCFC is an informal gathering of people who share a common interest in aviculture. Since our founding in 1991, we have worked to promote public awareness of our hobby as well as an appreciation for the miracle of avian flight and the gift of birdsong through the following:
​
• Bird displays for the public.
​
• Guest speaking to interested groups and school classrooms.
​
• Assisting schools, day cares and seniors complexes in the set-up and maintenance of canary and finch displays for their clientele.
​
• The arrangement of special functions for the public such as the inclusion of Manitoba artists in its public bird displays.
​
• To promote best practices for the health and well-being of birds kept in captivity by sharing information and ideas, operating a Bird Care Support Network, holding monthly meetings, inviting guest lecturers, as well as the dissemination of information in our Club newsletter.
​
• To keep members advised of all government regulations concerning the keeping of canaries and finches as well as acting in an advisory capacity to the various levels of government regarding the keeping of captive birds.
​
• To promote enjoyment, cooperation, and positive social relationships among fanciers in the City of Winnipeg and the Province of Manitoba.
To keep members advised of all government regulations concerning the keeping of canaries and finches as well as acting in an advisory capacity to the various levels of government regarding the keeping of captive birds.