BUDGIE BREEDER, MAIER AVIARIES
Paul was a much anticipated guest speaker at our October, 2018 meeting. He brought in many beautiful examples of English Show Budgies. His presentation was very informative and included breeding and care of the budgies as well as what to look for in a show bird. It was a very enjoyable presentation.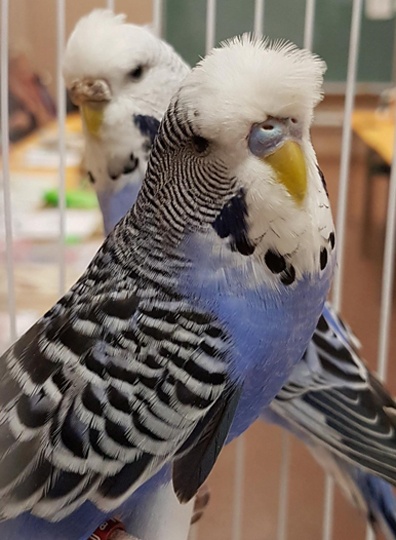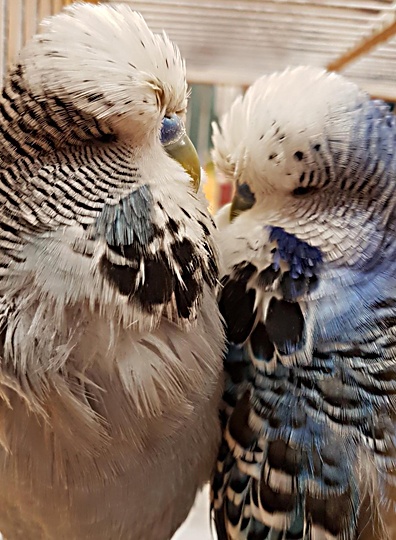 English budgies are 2-3 times the size of a wild type Budgie that you find in most pet stores, and at 2-3 weeks old they are already bigger than an adult wild type budgie.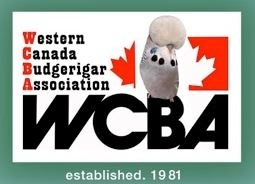 Paul is a proud member of the WCBA
THANK YOU FOR THE GREAT PRESENTATION PAUL!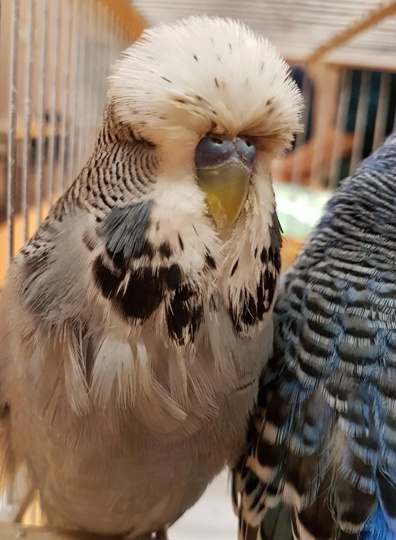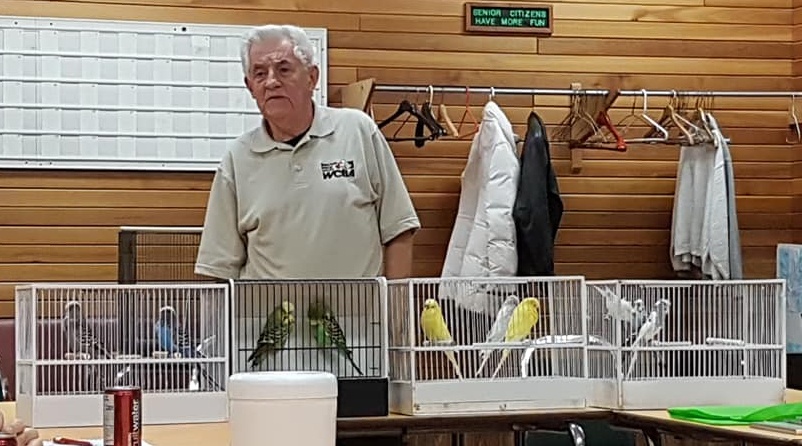 Maier's Aviaries
Paul Maier
Winnipeg, MB
(204) 896-3015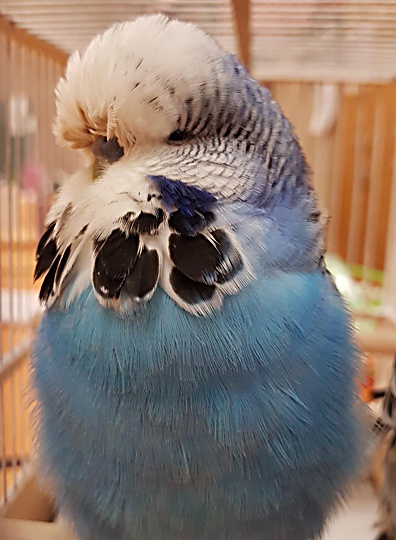 There are a number of different names for the smaller original sized budgies including ""wild" "american" and "australian" budgies. The selectively bred to be larger budgies are often called "english" "exhibition" and "show" budgies.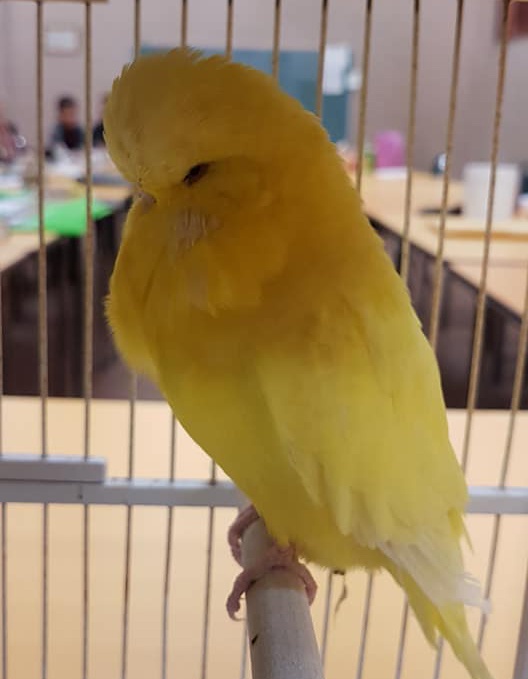 They also have a much different look to them. They have longer and fluffier feathers, with much more pronounced markings and features than a wild type budgie.